2019 AGM: RSVP Today!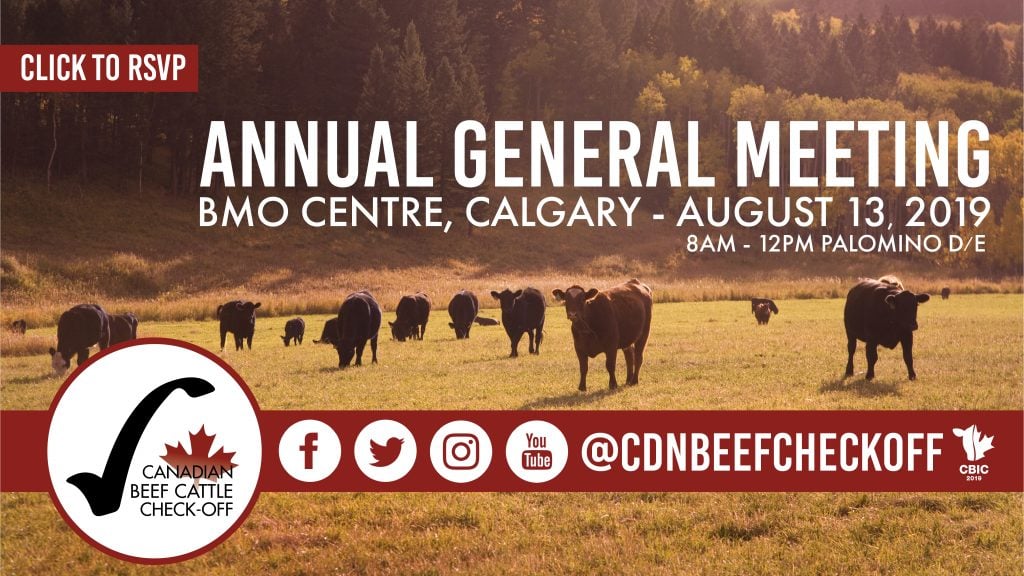 The Canadian Beef Check-Off Agency is pleased to be hosting our 2019 Annual General Meeting in conjunction with the Canadian Beef Industry Conference (CBIC) on August 13, 2019 at the BMO Centre in Calgary. The meeting will be held in Palomino D/E beginning at 8am.
The AGM is open to all Canadian beef industry stakeholders, even if you aren't registered for CBIC. We do ask that you RSVP specifically to our meeting, regardless of your CBIC attendance. This will help us better prepare for the number of attendees and ensure your comfort in our meeting room.
If you plan to attend, please RSVP below, and visit our Annual General Meeting page to view the agenda, nominees up for election, past year's minutes and more helpful meeting information.
We also encourage those who are registered for CBIC to attend the Public Trust Panel, powered by the Canadian Beef Cattle Check-Off.
Learn more about the panel here.
Older
Newer