Guardians of the Grasslands hits major media campaign
The Public and Stakeholder Engagement (PSE) team continue to leverage the Guardians of the Grasslands project across multiple platforms for additional exposure across Canada.

Each year, Media Planet creates an Agricultural Innovation campaign. This campaign creates an opportunity to educate Canadians on the untold amount of research, innovation and investment that goes into producing the food we all know and love. This campaign also presents a change to dispel misconceptions and close knowledge gaps.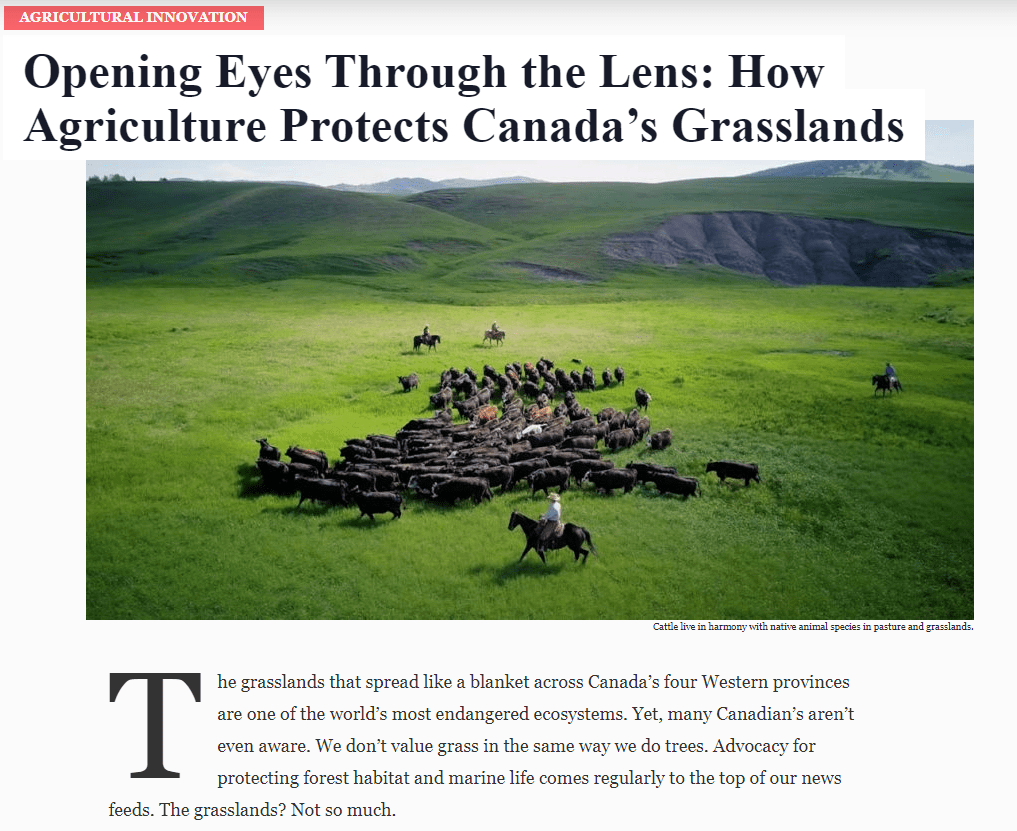 This year PSE worked to bring Story Brokers and Ducks Unlimited together to highlight the Guardians of the Grasslands documentary through this channel.
The paper supplement is distributed through the National Post to 581,000 readers. This insert is also distributed to six agricultural events throughout Canada, for a total reach of 600,000+ people.
There is also an on-line digital component which can strategically target consumers through keyword searches.
Last year, the industry highlighted cattle and conservationists on the same side of the fence. Dr. Artuso of Birds Studies Canada and Kristine Tapley of Ducks Unlimited were interviewed for this article.  
Older
Newer