Guardians of the Grasslands
Sometimes what you thought was the problem, is really the solution.
The Canadian Beef Public and Stakeholder Engagement (PSE) team, in partnership with the Alberta Beef Producers (ABP) and Story Brokers Media, are proud to present the trailer for their upcoming mini-documentary, 'Guardians of the Grasslands.'
The 12-minute film focuses on the peril of the temperate grasslands as one of the most imperiled biomes in the world, and the value of the grasslands in terms of wildlife habitat and carbon sequestration.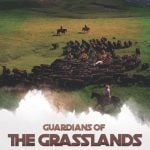 The Waldron Grazing Co-Op provides an ideal backdrop to discuss how cattle improve the biodiversity of those spaces, essentially protecting and maintaining grasslands as they were evolved to be.
The film is being produced for the general public, with a focus on how cattle are part of a solution to climate change, rather than a cause of it.
Other essential partners and contributors to this film project include Ducks Unlimited Canada, the Nature Conservancy of Canada, the Waldron Grazing Co-Op and local ranchers.
The PSE team has plans to submit the film for consideration at several film festivals to increase exposure to the public and the film industry, and an offical launch is being planed for as early as October as a media launch. Regional screenings can organized by contacting Amie Peck, Stakeholder Engagement Specialist.
The idea for the film was crafted while filming a project focused on the Waldron Grazing Co-Op near Lundbreck, AB.
Older
Newer