Canada Beef wins prestigious award at grocery show
Connecting with the retail and foodservice sectors of the Canadian beef industry is an integral part of growing demand and loyalty for Canadian beef.
So when Canada Beef brought home the Best Multiple Booth Award from the Grocery Innovations Canada (GIC) show in Toronto this month, it was a feather in the organizations cap.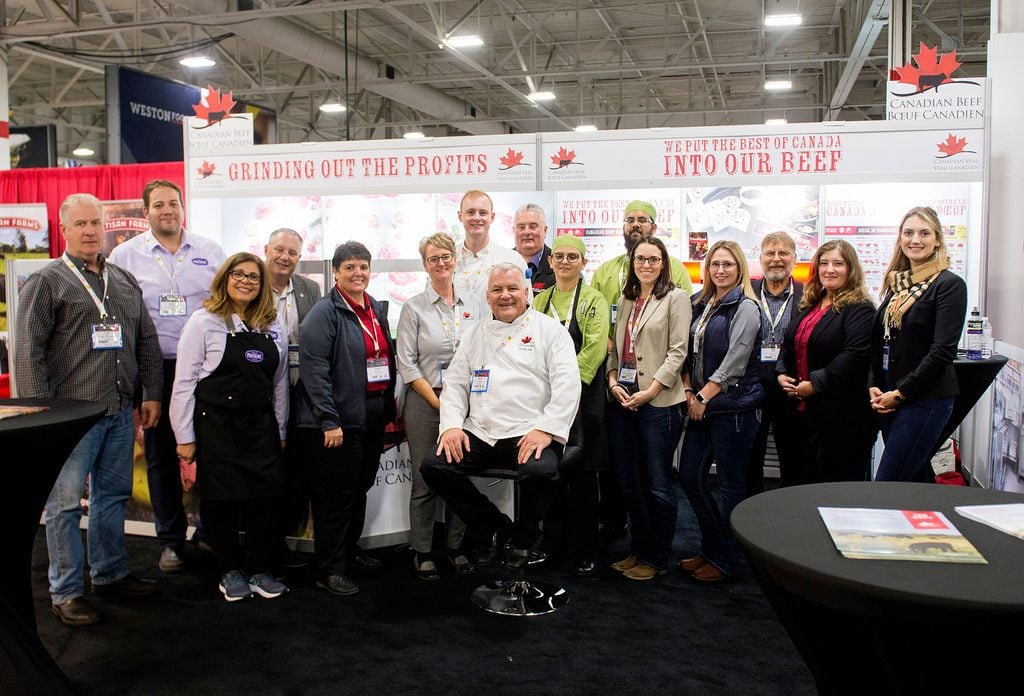 This type of show provides Canada Beef the opportunity to connect with many retailers that we would not otherwise be able to engage with as a result of logistics.
"An award like this means a great deal to Canada Beef. Being recognized for how we present the Canadian beef brand to thousands of key industry leaders in retail goes a long way to help prove that check-off dollars are helping us reach the right audiences."

– Derrick Ash, Senior Manager, Business Development and Technical Services, Canada Beef
Grocery Innovations Canada (GIC) is Canada's premier grocery exhibition and conference developed by industry professionals, for industry professionals. It is the only event in Canada dedicated to the entire grocery industry and is the largest one of its kind. GIC is at the forefront of innovation, showcasing cutting edge products and services. The conference provides exceptional opportunities for networking and foresight into current and upcoming industry trends.
The food retail industry gathered in Toronto on Oct 22 & 23 for the GIC show organized annually by the (CFIG) Canadian Federation of Independent grocers.
The two-day event included a trade show floor with more than 500 booths, awards presentations and conference sessions, and Canada Beef was there for all the action.
Joe Sawaged, Director of Business Development at CFIG indicated that over 10,000 registrants made for record attendance.
Canada Beef entered the show with the Canadian Beef and Veal pavilion featuring Canadian Beef and Veal suppliers such as Beef Farmers of Ontario, Artisan Farms and Montpak. Amie Peck from the check-off funded Public and Stakeholder Engagement team, as well as Bob and Katie Wilson of Gilbrea farm were on hand to help demystify some of the misconceptions attendees may have had about the Canadian cattle industry.
Greg Nolan of Artisan Farms was thrilled with the support from Canada Beef.
"The Artisan team was full of tremendous compliments of the display and staff from Canada Beef. The support allowed us an incredible opportunity to showcase our brand along side the Canadian beef brand and other unique names, and we're so thankful for the support that Canada Beef provides to Canadian beef producers."

– Greg Nolan, Artisan Farms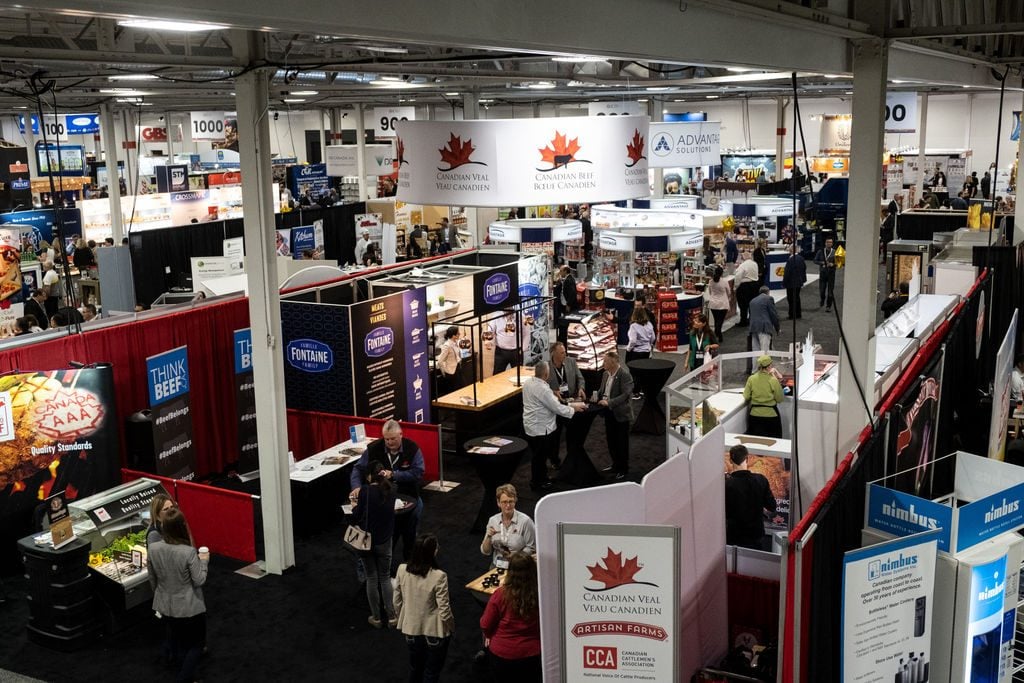 Canada Beef provided support to the pavilion participants by offering up cooking services in an effort to sample tastings of each of their unique brands.
The collaborative approach provided all of the participants an opportunity to showcase their products in a much larger organized area of the trade show floor; with a larger footprint comes increased traffic and recognizable branding.
A the show, Canada Beef also showcased their innovative ground beef and veal concepts in an effort to revitalize the ground meat category moving it from a commodity to value-added approach.
In addition, Canada Beef had the opportunity to present the new Independent Retailers Program to key decision makers. The program is a point-of-purchase program designed to bolster independent retail trade efforts to communicate their commitment to providing consumers 100% Canadian beef and veal.
Older
Newer