Canada's Agriculture Day Highlights Cattle Producers
Canadas Agriculture Day was started in 2016 to highlight and celebrate the people behind Canadian food. February 23, 2021 saw the sixth annual celebration move largely online, due to the COVID-19 pandemic. Cattle producers were especially well represented this year with some high-profile opportunities – from extensive morning show coverage in an important urban target demographic surrounding Toronto to a collaboration with one Canada's biggest country music stars.
Public and Stakeholder Engagement (PSE), along with the Canadian Roundtable for Sustainable Beef and the Beef Farmers of Ontario collaborated with the Dietitians of Canada on several morning TV segments both in the lead up to, and on, Canada's Agriculture Day. Featured in Hamilton, Waterloo and Kingston markets, the segment featured both beef sustainability messaging from local farmer (and former TESA recipient) Sandra Vos while registered dietician Carol Harrison provided information on the nutrition and health benefits of beef. The three segments reached an audience of over 800,000 people and Sandra has already confirmed follow-up interviews for this summer to happen on-farm.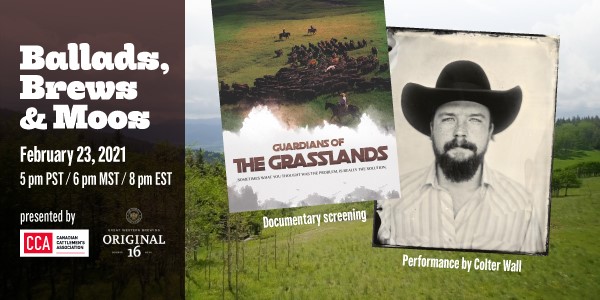 The PSE team also partnered with Great Western Brewing Company out of Saskatchewan on an online event titled 'Ballads, Brews and Moos.' Hosted by former Saskatchewan premier Brad Wall, the presentation included a screening of the award-wining short documentary Guardians of the Grasslands as well as a performance by Canadian singer-songwriter, Colter Wall. This was a terrific opportunity to expose a diverse audience to messaging around the benefits of cattle on Canada's grasslands and the live chat and comments have been very positive. The video has been viewed over 4,500 times and is still available for a limited time on YouTube.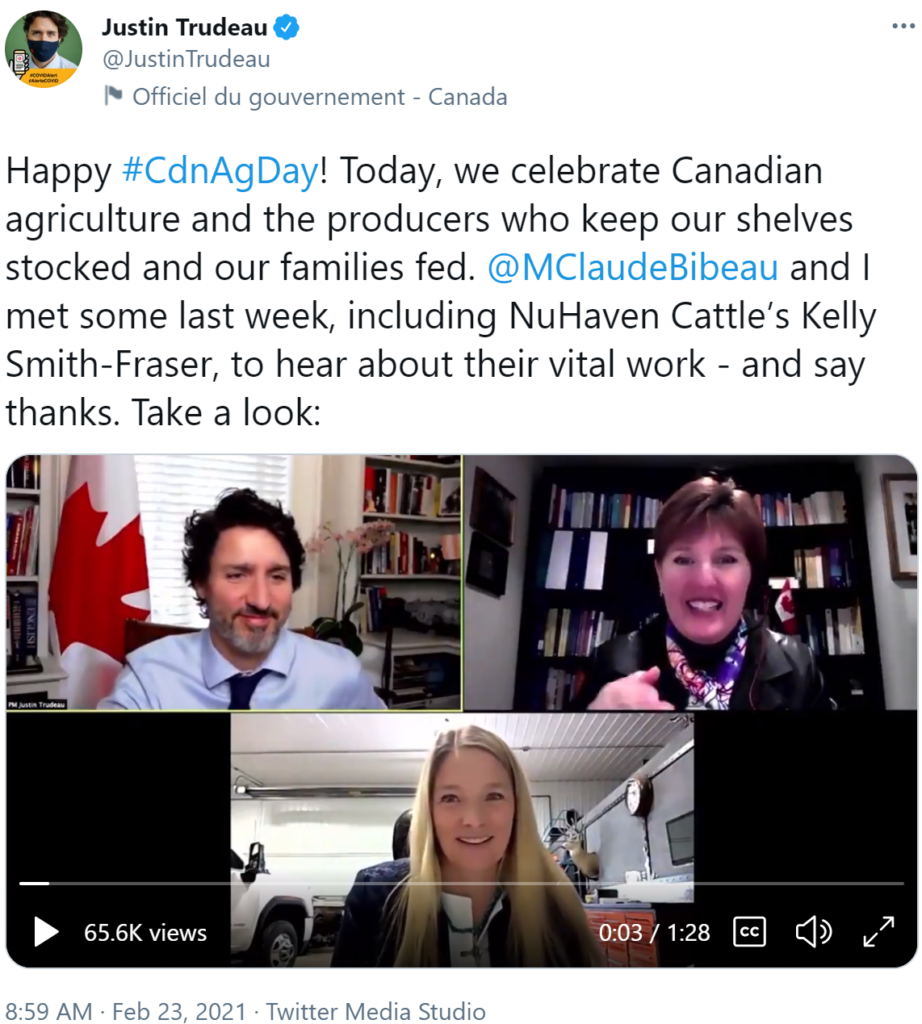 Prime Minister Justin Trudeau, along with Agriculture Minister Marie-Claude Bibeau, met with some farmers and ranchers online this week to hear about their vital roles for the country and say thanks. Kelly Smith-Fraser, Alberta Beef Producers Chair, was highlighted on Canada's Ag Day showcasing NuHaven Cattle. The video was widely viewed online including more than 220,000 views across Facebook and Twitter.
Older
Newer