Message from the Chair on COVID-19

By Chad Ross, Chair of the Canadian Beef Check-Off Agency
We are facing unprecedented times right now, and I, like all cattle producers in Canada, wonder what this means for our livelihood and our businesses.
But in these times, we've seen people across Canada, and around the world, come together at the kitchen table. We're connecting with family, we're calling old friends and we're leaving essentials on the front porch of our neighbours. Canadians are adjusting their lifestyles and being flexible in the face of a global challenge like we've never seen.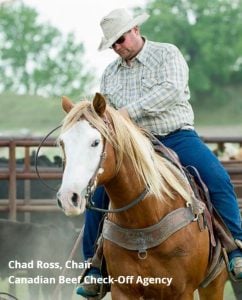 We have seen the closure of our local restaurants and our community gathering places, and the restriction of travel. We've been asked to stay home as much as possible, and to rethink how we do business to reduce close contact with other people.
And like Canadians, the Canadian Beef Check-Off Agency and our service providers who invest check-off are flexible too.
First and foremost, we are taking steps to ensure the health and safety of our employees and those we do business with. Staff from the Agency and our service providers are working remotely as often as possible, and where it is impossible to provide services to our industry from a remote location, we have implemented steps to ensure protocols are followed to keep everyone safe.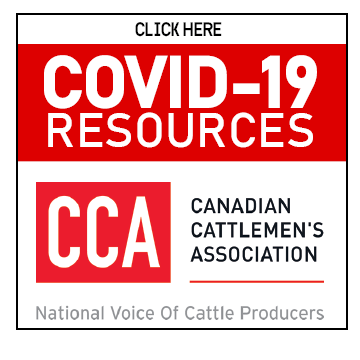 The Agency and service providers are watching closely, and are prepared to make changes to marketing, research and public and stakeholder engagement strategies to meet our current reality, and keeping a watchful eye on what the near and distant future could look like. This means watching cattle and financial markets, communicating with business partners, dissecting regulations and restrictions in place now and in the future. Strategies are changing to meet the current reality in the short term, and we have all begun to think about what this will look like long term.
I am confident that the Agency and all of our service providers will continue to do what's best for Canadian producers, including shifting our strategies to fit with what could be our new normal for a while.
I encourage you to stay connected with us here at the Agency, and with our service providers as we continue through these uncharted waters.
I also encourage you to stay connected in your home lives. Text your loved ones and call your neighbour to check in. And enjoy Canadian beef and veal around your table at home.
Regards,
Chad Ross
Chair, Canadian Beef Check-Off Agency
Older
Newer