Public and Stakeholder Engagement will celebrate 5 years of building trust in 2023/24
The Public and Stakeholder Engagement (PSE) program will be celebrating 5 years of being a fully funded national Check-Off initiative at the end of the 2023/24 fiscal year. Born out of the national beef strategy under both the Connectivity and Demand pillars, the program was originally created to fill a gap in national issues affecting public trust. A two year pilot program, called Issues Management, operated at a part-time scale from 2017-2019 with two staff supporting its development and growth. In 2019 when the program received full funding, it was decided to rebrand into Public and Stakeholder Engagement, to better reflect the updated mandate to manage public trust issues but also create proactive content about the benefits of raising beef cattle in Canada. Since then, the program has been jointly delivered by the Canadian Cattle Association with 75% of the funding and Canada Beef with 25% of funding.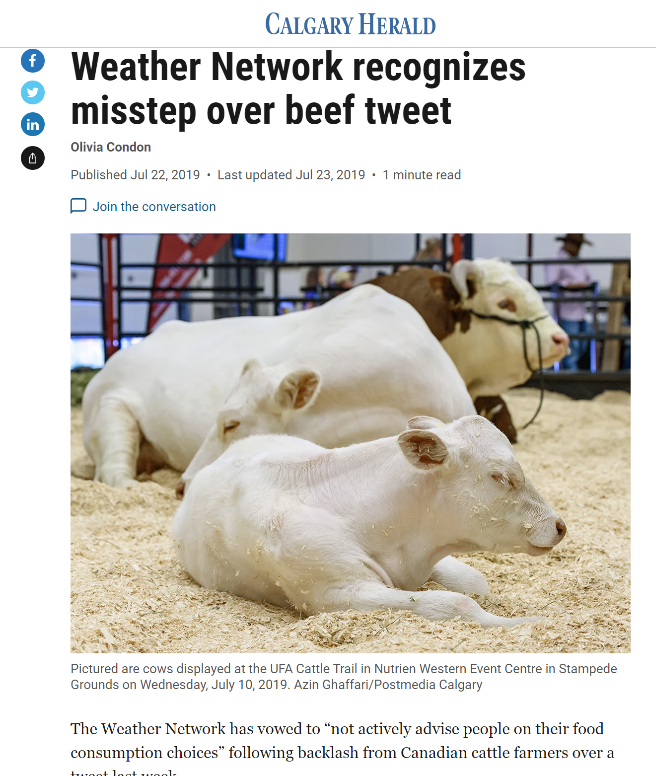 Some of the major issues that have been managed since 2019 include the EAT Lancet report (promoting a Planetary Health Diet consisting of little red meat), the Canada Food Guide, the Weather Network reducing meat consumption video and the proposed saturated fat labels for ground beef. In each instance, the PSE team was able to pivot the issue into highlighting the societal benefits of beef cattle and the 2030 Beef Industry goals. This includes an editorial written by the PSE team, and authored by Anne Wasko, about how reducing meat consumption could increase Canada's overall emissions through grassland conversion that was seen by over 6 million Canadians in 2021.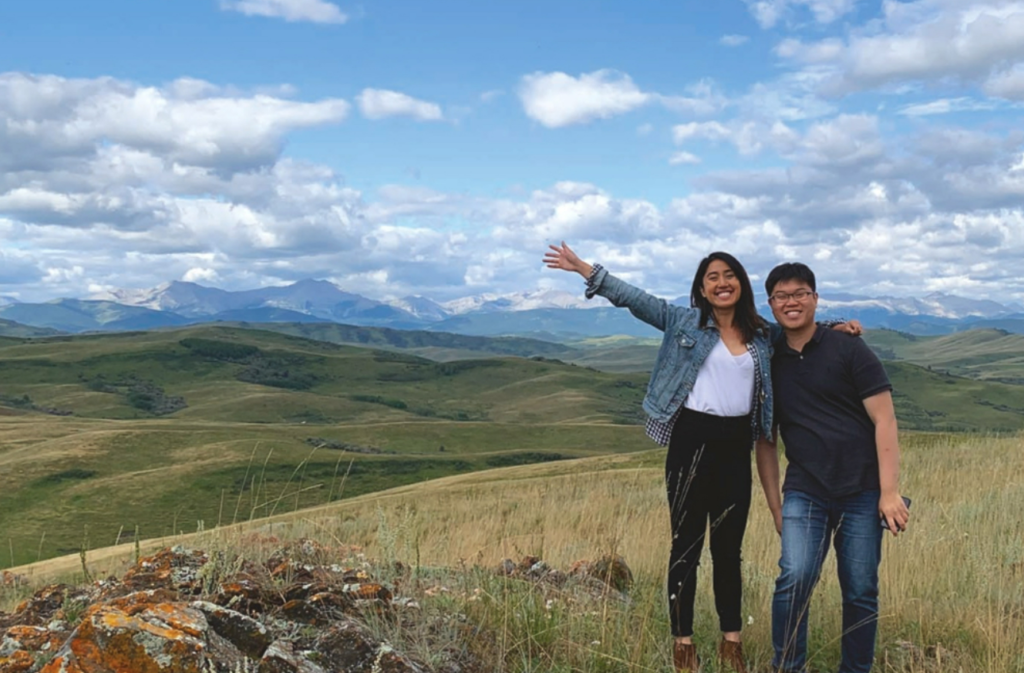 Another issues management highlight is the relationship built with Steven Lee of the 3% project. Steven was touring schools across Canada, aiming to speak to one million students (3% of Canadians) about how they could tackle climate change. One of those suggestions was reducing meat consumption. The PSE team connected with Steve and organized multiple on-farm tours with beef producers along his route. After meeting these families, Steve changed his talk to include how cattle represent one of the largest natural climate solutions for Canada through preserving native grasslands. He later appeared as a panelist in the Guardians of the Grasslands public premiere, a demonstration of the power of getting influencers out onto farms and ranches.
A flagship project for the program, Guardians of the Grasslands highlights the vital role of cattle on Canada's endangered native grasslands. To effectively reach urban audiences, the film was submitted to film festivals and ended up being selected for over twenty-five across North America, garnering awards for directing, cinematography and research. These included events focused on climate change and the environment, from Vancouver to Toronto and large cities in between. The film was then launched publicly along with our partners Ducks Unlimited Canada and the Nature Conservancy of Canada and has been viewed over 300,000 times across social media platforms.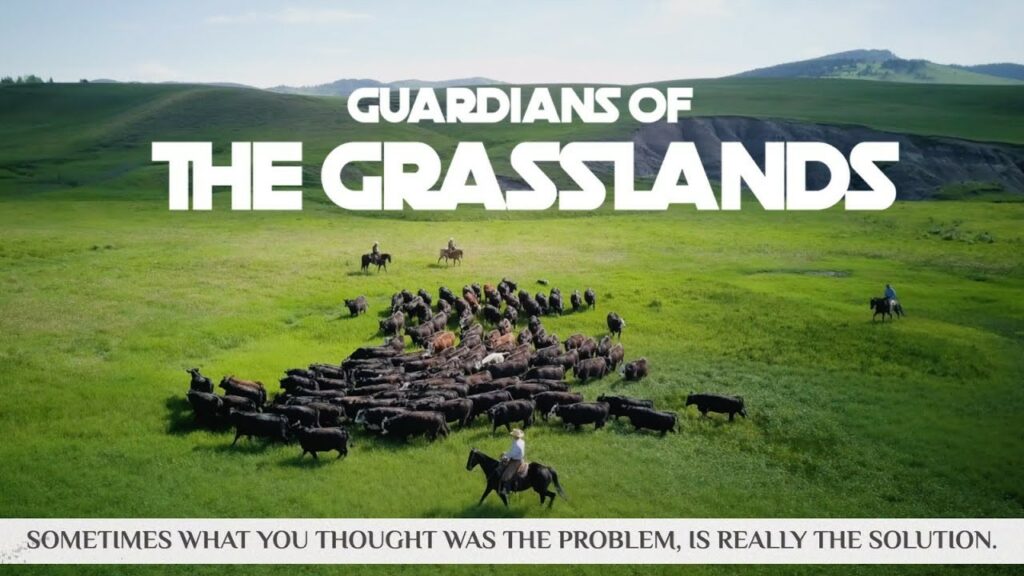 The impact of Guardians of the Grasslands has been far-reaching and long lasting. The film participants were highlighted in an article by The Narwhal, an environmental based publication in BC, about the people saving Canada's grasslands. PSE was also approached by independent filmmakers , working with funding provided by the Government of Canada, to highlight a grassland guardian as one of only five inspirational stories across Canada. This past December, the short documentary was screened in Environment and Climate Change Canada's pavilion at the global biodiversity conference in Montreal. Just this spring, an online educational game based on the film was created for students in Grades 7-10 and general public outreach. Agriculture journalist Brenda Schoepp summarized that "the award-winning film Guardians of the Grasslands, has impacted consumer perception of the role of cattle as regenerative contributors in a frail environment…in a shorter period of time than research or advertising ever historically has."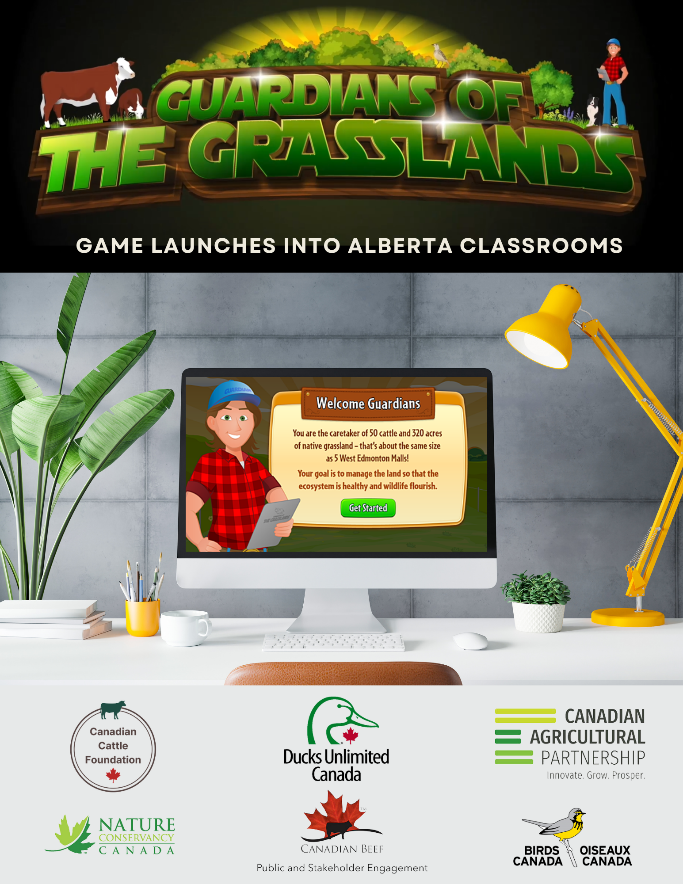 Following the success of Guardians of the Grasslands, the PSE team has planned for a series of short documentaries highlighting various societal benefits of raising beef Cattle. The second in the series, Too Close to Home, launched in 2022 and showcases the targeted grazing pilot projects to reduce wildfire risk in Kelowna, Cranbrook and Peachland, British Columbia. Upcycling food loss and waste as high quality feed for cattle is the focus of the third short documentary, launching in 2023 and wildlife habitat will be the focus on the fourth, tentatively scheduled for 2024. The material from the short documentaries is foundational content on the public facing social media channels for PSE including both Instagram and TikTok.
PSE continues to offer tools and resources for producers and industry stakeholders to bridge the gap with public audiences. Close to fifty participants have taken introductory media training, representing a diverse array of voices – from primary producers to veterinarians, researchers and professors. Beef Advocacy Canada was completely revamped in 2021 to offer more interactive online learning and has seen nearly 75 full graduates in that time. Industry factsheets and key messages are added to and updated regularly to inform public speaking points. Similarly, extensive consumer research has set public perception benchmarks for the program to maintain and build public trust. For industry connectivity, regular meetings with all the national beef organizations and quarterly meetings with the provincial and regional communication managers have fostered increased collaboration.
When looking back at the tremendous work that has been created, fostered and managed by the PSE program, I think it is a testament to the incredibly talented team of people that developed the program and those currently driving these activities forward. This includes Tom Lynch-Staunton, Jill Harvie, Stina Nagel, Domonique Anderson, Ron Glaser, Joyce Parslow, Michele McAdoo, Lynsay Beavers, Jenna Sarich, Emma Cross and Gina Teel. We would like to sincerely thank beef producers from across Canada for the immense privilege of working on your behalf. Our passion for building public trust in beef production is a result of your everyday efforts to raise world class beef cattle sustainably.
Amie Peck
Stakeholder Engagement Manager
Public and Stakeholder Engagement
Older
Newer