PSE program welcomes new staff
For Immediate Release:
Calgary, AB – The Public and Stakeholder Engagement (SE) Program is pleased to announce the appointment of Amie Peck as Stakeholder Engagement Specialist. In this new position, Peck will work with the public and stakeholder engagement team to delivery the SE strategy and business plan. Peck will manage the set up and delivery of a national social media content sharing project, while supporting the stakeholder engagement communications strategy with the establishment of a media advisory group.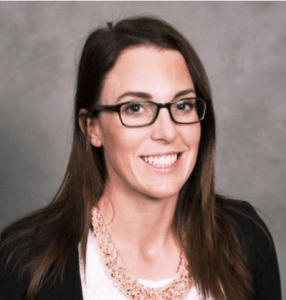 The SE Program was developed out of the National Beef Strategy, under the Connectivity and Demand pillars, to address consumer concerns, public trust issues, and ensure the beef industry has the tools to communicate effectively and proactively with the public on how beef is raised in Canada (Canada's National Beef Strategy, 2015).
Peck brings a range of skills in marketing, communications, and project management in various agricultural roles. Prior to joining the SE Program, Peck was a marketing specialist for a global animal nutrition company, where she developed strategies, campaigns, and events to support the business goals. Her background in agriculture, and specifically the beef industry, includes a role at cow-calf operation west of Calgary, AB. which involved marketing and administrative duties among other roles.
Public and Stakeholder Engagement Manager Jill Harvie welcomes Peck to the team. "As we ramp up efforts to increase public confidence, and enhance the credibility, reputation, and trust in the Canadian beef industry, Peck brings the skill set needed to deliver crucial programming," she said.
Peck will join Harvie and Stakeholder Engagement Advisor Stina Nagel in ongoing efforts to enhance consumer confidence in Canadian beef.
The Stakeholder Engagement Specialist role, along with the Public and Stakeholder Engagement program, is administered through the Canadian Cattle Association in partnership with Canada Beef, industry's marketing arm, and funded through the Canadian Beef Cattle Check-Off.
For more information, contact:
Jill Harvie
Manager, Public and Stakeholder Engagement
403.771.3502 | harviej@cattle.ca
Older
Newer