RECORDING: Check-Off Town Hall: August 10, 2021
We recently hosted a live Check-Off Town Hall to provide a deeper into check-off and import levy, and how your dollars are going to work to bring value to your investments.
We heard from our Agency Chair, Chad Ross, and from our national service providers: the Beef Cattle Research Council, Canada Beef and our industry's Public and Stakeholder Engagement team on how they are navigating a changing industry landscape, and ensuring the investment of producer and importer dollars into strategies and programs with measurable returns.
The one hour live webinar featured presentations from each of our service providers and include a live Q&A to wrap up the session.
You can watch the webinar on-demand below. After the video, check out the questions below that were pre-submitted during registration and answered in the video.
Q & A
Why is CFIA responsible for marketing Canadian Beef?
The CFIA actually is not involved in the market development or promotion of Canadian Beef from a marketing standpoint. All marketing dollars are invested through Canada Beef, where Michael Young and his team develop the strategies and tactics to drive value for Canadian Beef. Click here to learn more about Canada Beef.
Who was responsible for getting the legislation that made the import levy a reality?
This process was started 20 years ago, with a group of dedicated producers and the Canadian Cattle Association. Following the transition to the Canadian Beef Check-Off Agency, the Agency's members worked on behalf of the beef industry, and finally had the import levy implemented in 2013, with the first collections taking place in 2014. Click here to learn more about Canada's beef import levy.
How much did Alberta contribute in check-off this past year?
On our previous slide with the map, we showed that Alberta contributed $9.4 million this past year. Check out our online Annual Report for total revenue, and a breakdown by province.
Does the Agency conduct regular evaluations of investments?
Yes! The Agency invests in research every five years to measure the impact of check-off and import levy dollars. The next study is underway now, and will be released in 2022. Click here to learn more about Return on Investment studies.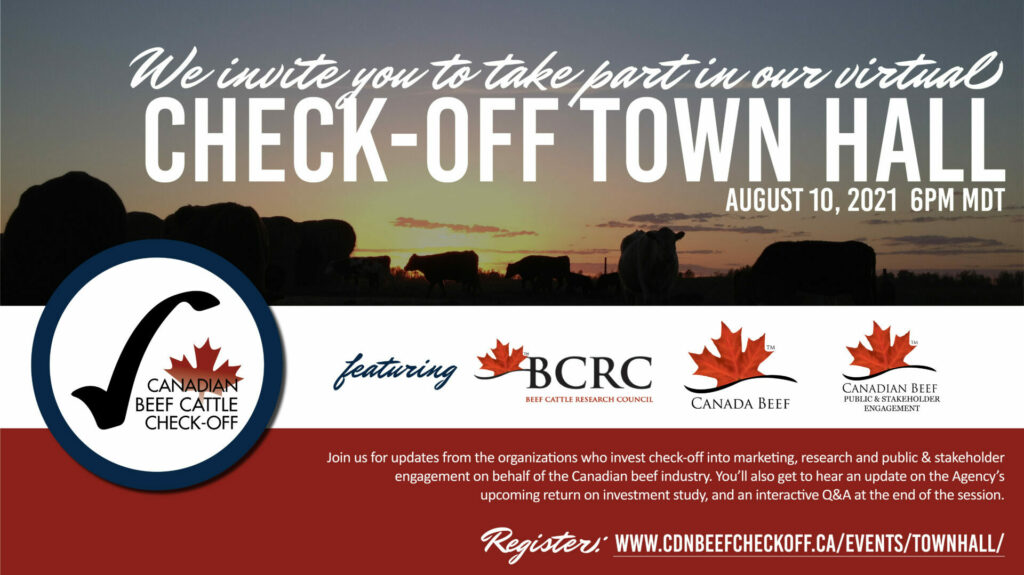 Older
Newer